Main Menu
Home
Forums
Members options
Search
News- Page 2
We Smash Rockguy.
Posted by Corgi on Thursday, April 19, 2007 (12:11:29) (1443 reads)
We returned to Gruul's Lair after the reset, and had the neat result of killing Maulgar twice in 48 hours. It was a bit of a flashback to the old days of Naxxramas and the like. After some initial pulling concerns, Maulgar stood no chance.

We headed up the tunnel of doom (some will claim love) and dutifully wiped on trash as is the SI way (thanks Nestra). Picked ourselves up, and learnt the ropes of this annoying encounter. Annoying if only for the deceptiveness of not reaching your growth benchmarks of 8-15% per growth.

End result was Gruul's was conquered, even if it meant losing some rogues along the way: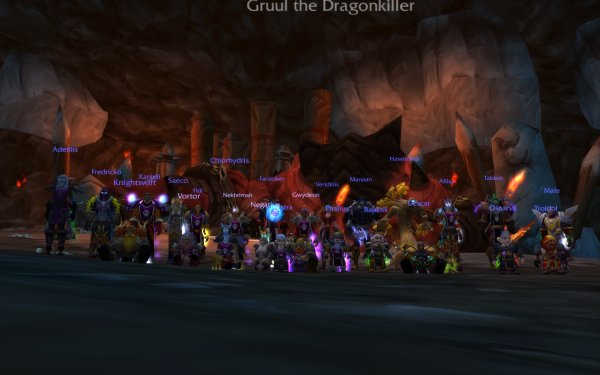 Special thanks to the reserves on hand as always; 25M content is making life difficult for those having to select the groups.

Larger image:
Gruul
Score: 0
25 Man Content and Beyond - Maulgar Dethroned
Posted by Corgi on Monday, April 16, 2007 (13:04:01) (1403 reads)
Okay, so we cleared Karazhan and then took a little holiday. No biggie, a lot of people enjoyed the break from raiding and took a more casual approach to Karazhan. The result is that the 2nd group broke through and are now progressing beyond Aran, which is excellent news.

We ventured forth into Gruul's Lair tonight after a few weeks of scheduling issues (well, warrior issues per say...) and the result was typically SI. Once we can actually invest some time into the place, we reap the results. Not before generalised QQ about lack of progression, mind you!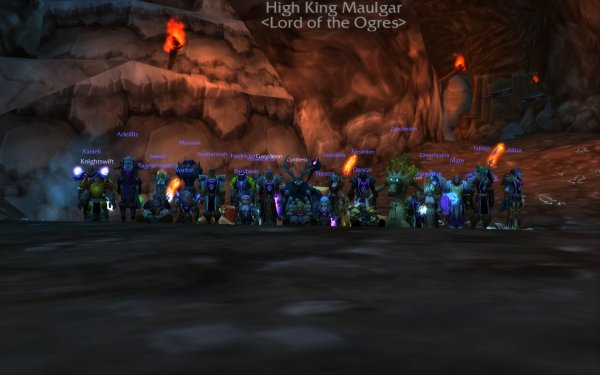 Special thanks to all who attended on short notice - it was originally going to be a Karazhan night for the 2nd group. Special thanks also to the guys that missed out on the raid because they had to go during the raid (Balditik), were on reserve (Amnion, Zedrif, Florionbeel, Tomminz, Tenel, Troldol) or just plain missed out on the invite (Icet, Phalius).

Larger image:
Maulgar
comments? |
Score: 0
Karazhan Defeated!
Posted by Corgi on Saturday, March 31, 2007 (06:08:18) (880 reads)
The gang went back into Karazhan today, after a rapidly quick few days raiding earlier in the week. After spending a relatively short (compared to other bosses) period of time learning the fun of Nightbane, he was defeated.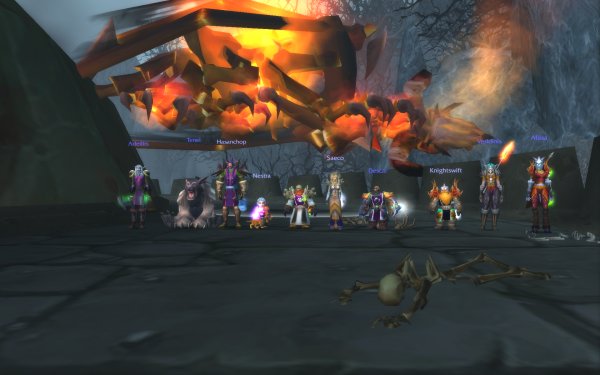 At this point, we'd like to thank every player that has stepped into the instance to help the guild progress and defeat this instance. Even if you pinch hit, or came along for some rep (bench warming) - your efforts contributed to this clear.


We also ventured into the Servant's Quarters to clear the Beast, to stop the neysayers claiming we haven't killed him: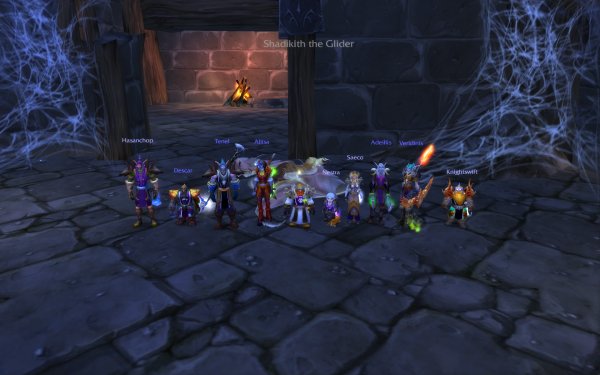 Larger images:
Nightbane
Beast


Well done guys!
comments? |
Score: 0
SI 1, Netherspite 0
Posted by Corgi on Friday, March 30, 2007 (23:49:46) (620 reads)
Progression speed increases when I disappear, so with that in mind the group of troopers defeated Netherspite recently. The ghostly looking dragon with beams of light is gone. Personally, our secret strategy to progression is the presence of orange tabby - present in the majority of first kill shots since 2005!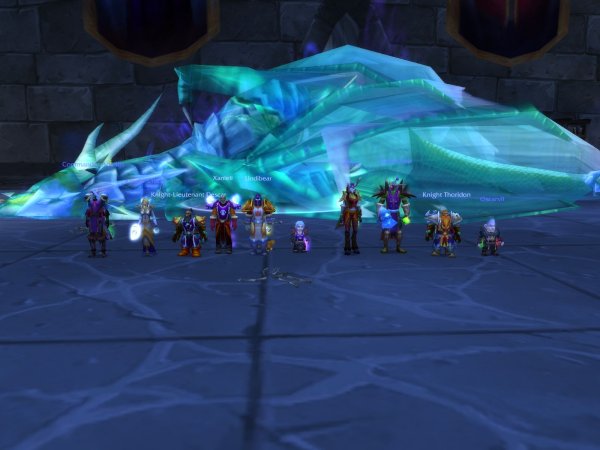 The second group is also making great progress, moving past Curator and onto Aran.

Larger image:
Netherspite.




11/12

, one to go!
comments? |
Score: 0
Prince Dethroned
Posted by Corgi on Monday, March 19, 2007 (12:27:15) (651 reads)
On top of Karazhan, there's this guy that summons infernals and generally freaks you out with flying spinning axes. We had some shots at him the other night, and came back today determined to cleanse Karazhan of this foul beast.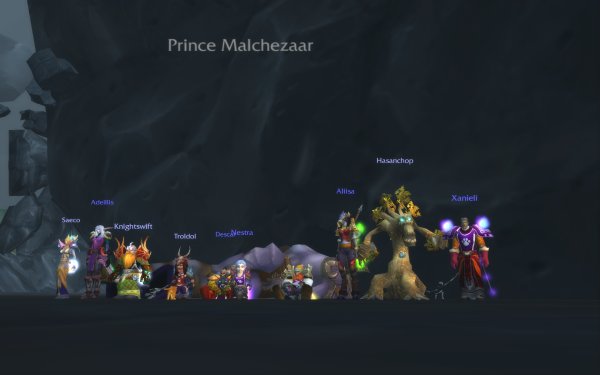 It would appear we succeeded. Unfortunately, we can only take ten - so special thanks to those that missed out on the kill but broke the encounter in.

Larger image:
Malchezzar.
comments? |
Score: 0
Survey
What class was the first character you created in WoW?


User Info
Welcome
Anonymous
---
---
Membership:
Latest:
KentuckyRose
New Today:
0
New Yesterday:
0
Overall:
92
---
People Online:
Members:
0
Visitors:
4
Total:
4
---
Who Is Where:
Visitors:
01:
Stories Archive
02:
My Account
03:
News
04:
My Account
---
Staff Online:
No staff members are online!