Main Menu
Home
Forums
Members options
Search
News- Page 3
Aran - is dead!
Posted by Corgi on Sunday, March 11, 2007 (07:59:00) (629 reads)
In Karazhan we continued, and encountered across this fellow dressed in Arcanist. Angry that he was captured behind a creaky door (protected by stupid respawning mobs), he unleashed frostbolts and arcane missiles and drew fiery circles around us.

Didn't seem to matter much to the end result, though: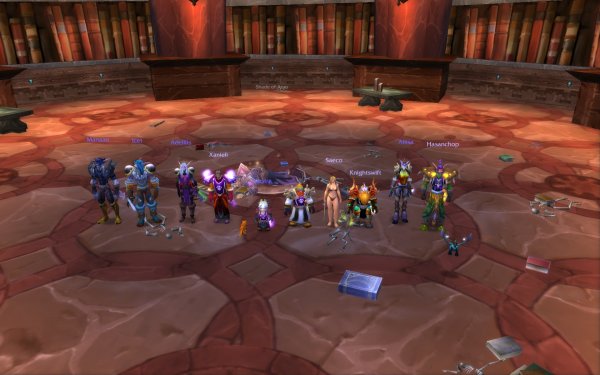 Thanks again to those who did the earlier breakins and missed the kill.


Larger image:
Aran.
comments? |
Score: 0
Insert quirky title here
Posted by Corgi on Sunday, March 04, 2007 (16:50:48) (631 reads)
Spurred on by those with more money than people like me, we continued our journey in Karazhan. Many of
us have nightmares of Knightswift using capitals to get us to pay attention. So, we wish to repay the favour
by showing a picture of Knightswift falling over a ledge.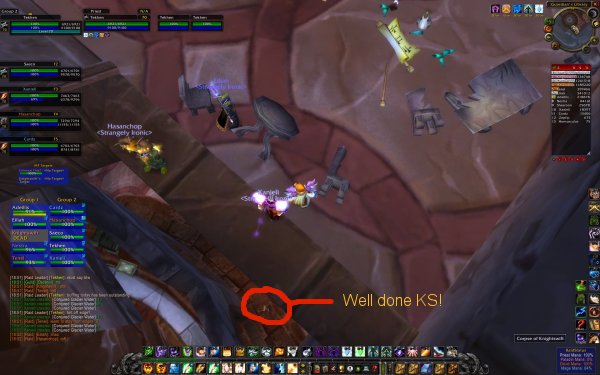 That aside, we made good progress in Karazhan this week. At this point, we'd like to thank the players
that were present for any of the warm up bashes at these bosses but for many reasons, were unable to be
present for the final kill.

We present to you:



Curator

: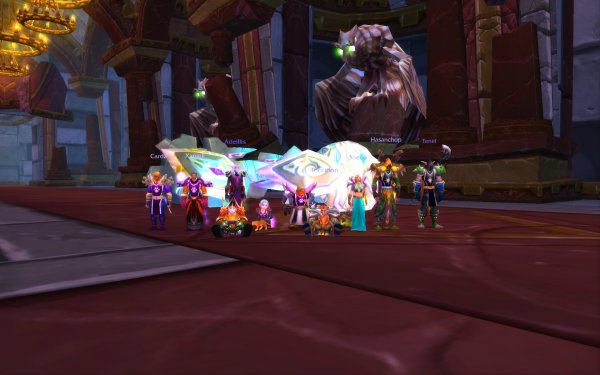 Chess Event

: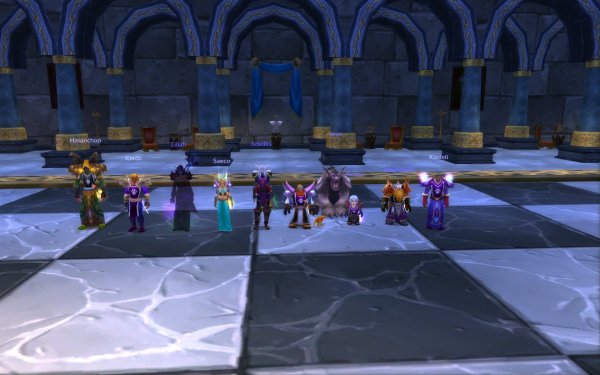 and finally

Illhoof

: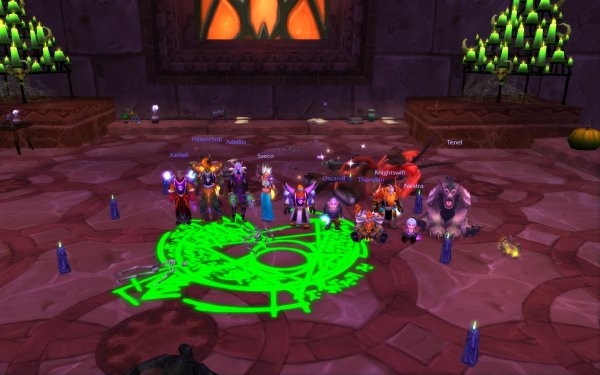 (who earlier gave us a notorious low percentage wipe after he chained our tank up)


Remarkable effort again to all involved, especially considering Monday's raid was almost cancelled due to lag.

Larger images:
Curator.
Chess Event.
Illhoof.

and
Knightswift's Death.
comments? |
Score: 0
Recruitment
Posted by Corgi on Friday, March 02, 2007 (04:31:00) (627 reads)
Recruitment Open
May 2007

We are currently looking in particular for 1-2
Warriors
types to complete our raiding roster. Other classes are welcome to apply if they are committed to raiding, however we definitely have no room for Rogues, Mages, Druids or Warlocks.
We have completed Gruul's Lair and Karazhan, and are looking to proceed onwards in content. Next stop is Magtheridon's Lair, but we need an extra warrior to handle the encounter.
Applicants should:
1. Be available on Australian time, preferably Eastern
2. Be skilled and geared appropriately for raiding
3. Be mature
As one of the longest running guilds (~2 years) on Proudmoore (US), SI is home to a successful group of players with a track record of accomplishing content.
Prospective applicants should at the first point of call, speak with
Tekhen
ingame. He will ask a few questions before directing you to the Recruitment forum. Server transfer applicants are welcome if they are finding it difficult to raid on their server because of US timezoning.
comments? |
Score: 0
Romeo and Juliet: The Final Frontier
Posted by Corgi on Friday, February 16, 2007 (10:46:22) (808 reads)
We ventured back into Karazhan this week with a slightly reshuffled group due to the nubs who've just hit L70 belatedly. With this reshuffle, we encountered a changed Karazhan - one which the easier bosses were buffed to provide a more challenging encounter for players. We got through that with minimal fuss and continued along towards the fourth boss.

We drew the short straw, and got Romulus and Julianne in the Opera event again. For those uninitiated, this is the hardest of the three encounters you can spawn. We tried two Druids and one Paladin last week, but this week only had one of each. After training the new members of the group, we gave it a bash. Barnes did his usual wall of text and spammed us incessantly; so much so, the majority of the raid group now wants to kill him as the next boss.

Here's the result of our bash: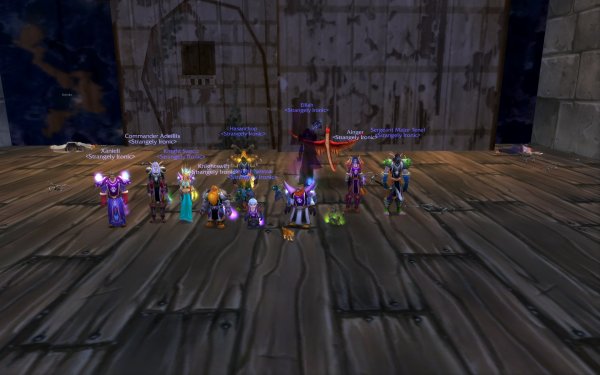 A truly astonishing achievement, considering it was performed without a warrior on deck. Special mention to Manaan and Icet who weren't able to be part of this win, but their contributions no less important.



Congratulations to those involved!



Larger image of the kill is available.
comments? |
Score: 0
Karazhan
Posted by Corgi on Sunday, February 11, 2007 (12:56:57) (626 reads)
And so we enter Karazhan. After some slackness with attunement, a bunch of us ventured forth into the land that houses the undead with some nice results.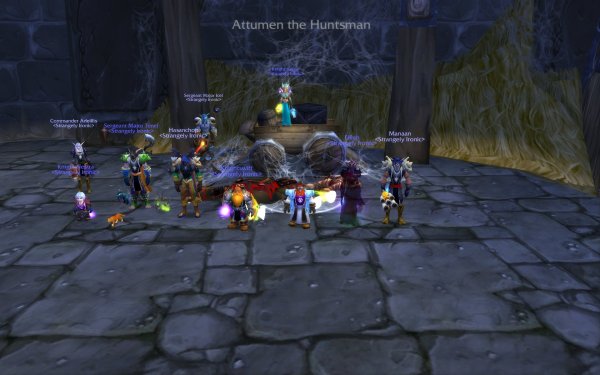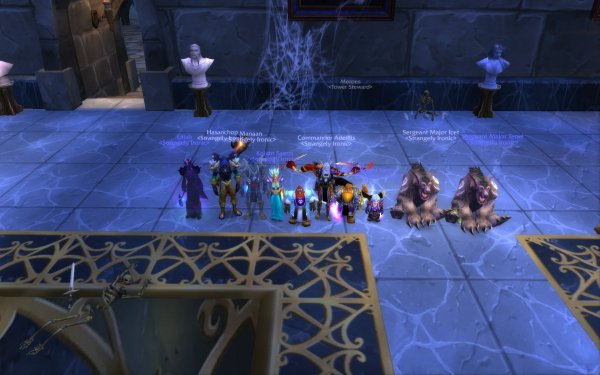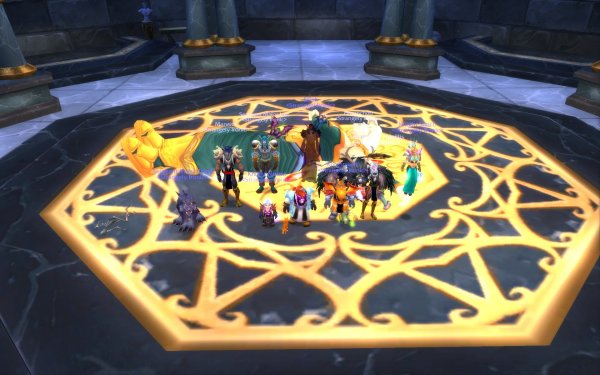 Congratulations all involved. Larger images of Attumen, Moroes and Maiden available.
comments? |
Score: 0
Survey
What class was the first character you created in WoW?


User Info
Welcome
Anonymous
---
---
Membership:
Latest:
KentuckyRose
New Today:
0
New Yesterday:
0
Overall:
92
---
People Online:
Members:
0
Visitors:
6
Total:
6
---
Who Is Where:
Visitors:
01:
News
02:
Stories Archive
03:
Stories Archive
04:
Stories Archive
05:
Surveys
06:
Stories Archive
---
Staff Online:
No staff members are online!