Main Menu
Home
Forums
Members options
Search
News
Long, long, long overdue update
Posted by Corgi on Wednesday, October 21, 2009 (10:51:55) (735 reads)
Would you look at that! Two long years, with so much having occurred in that time.

I thought it best to post the typical achievement snapshots, starting with everyone's favourite alternate dragon. We could have been like the others and posted a picture of a 10M Onyxia kill, but figured there wasn't much point: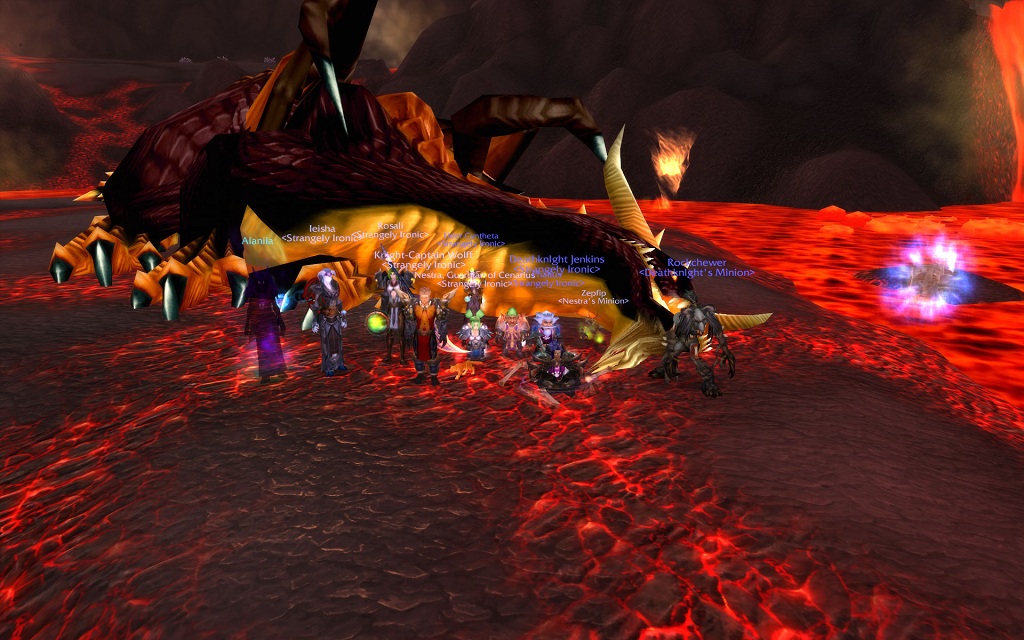 Then we had a successful innings with Mimiron: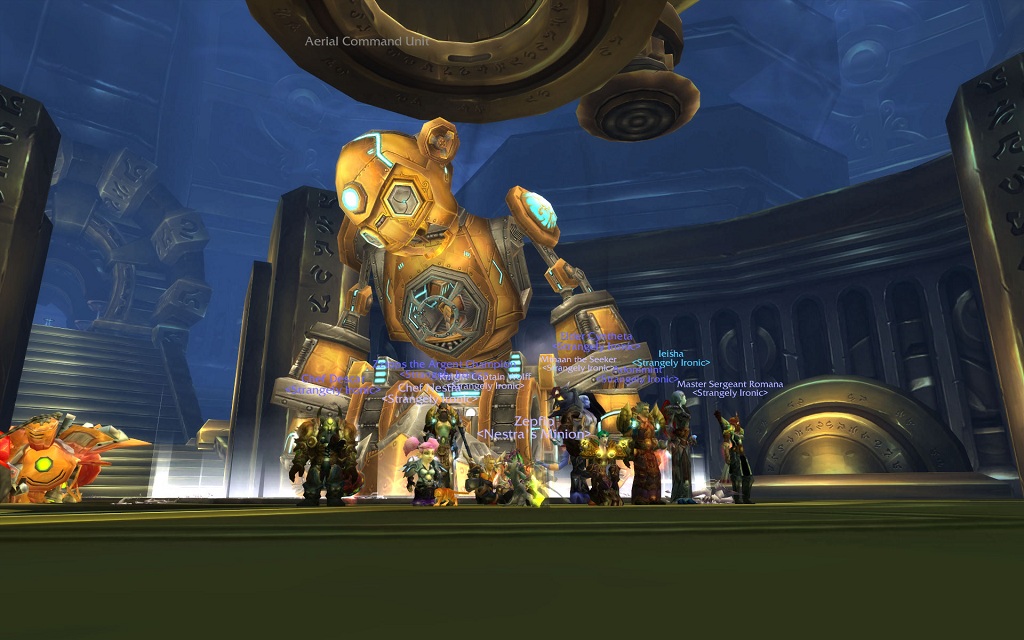 And of course, Anub from Naxxramas' cousin - Anub: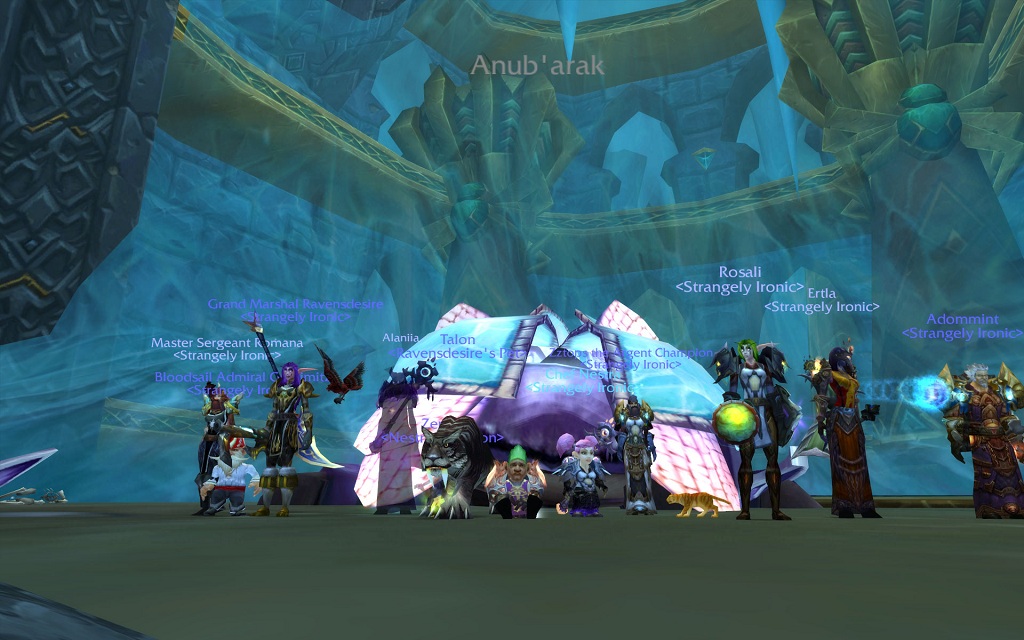 We also have had some achievement junkies:






Wolff doing what Wolff does best: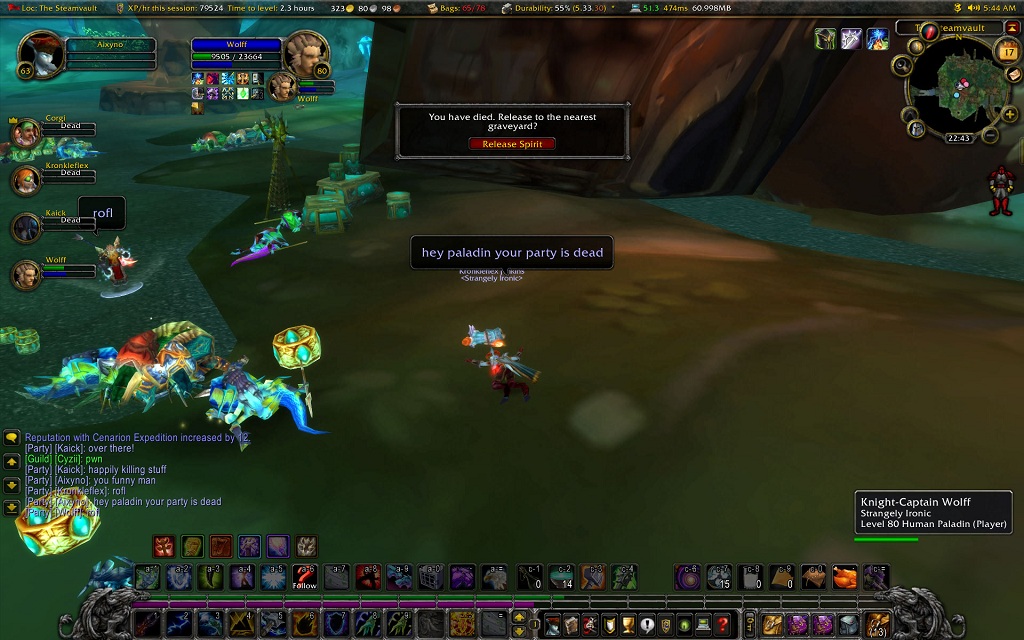 A bit of a blast from the past, but some will remember this as a bit of great comedy: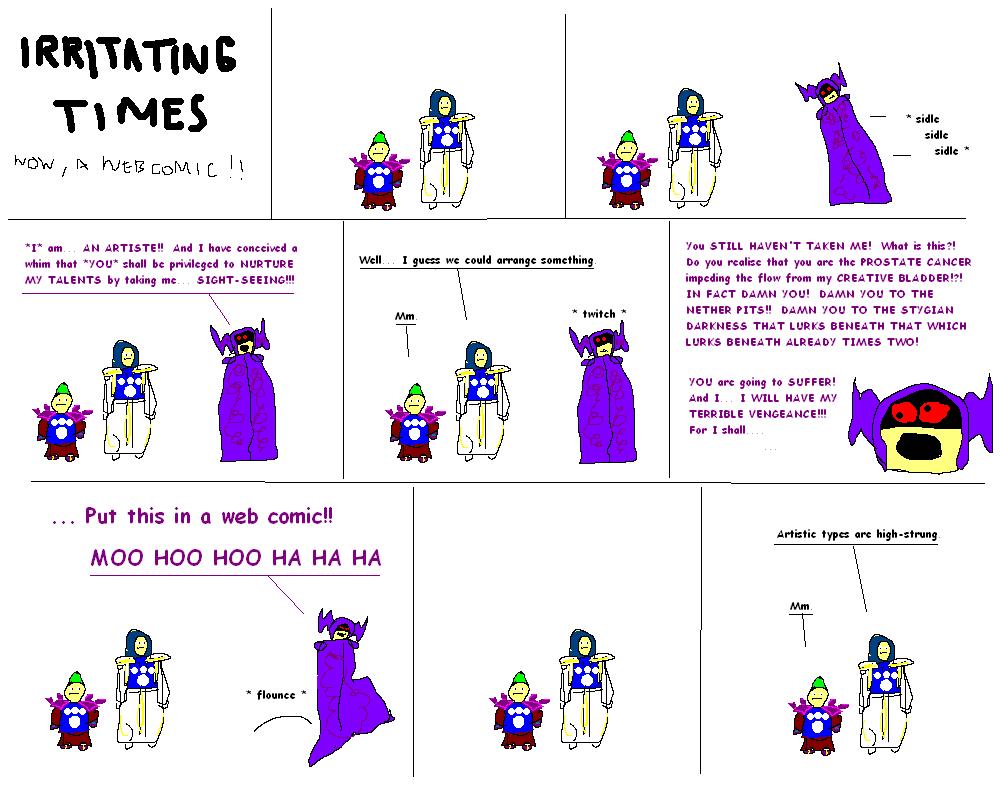 On second thoughts, maybe we do need a picture of the Lady Dragon: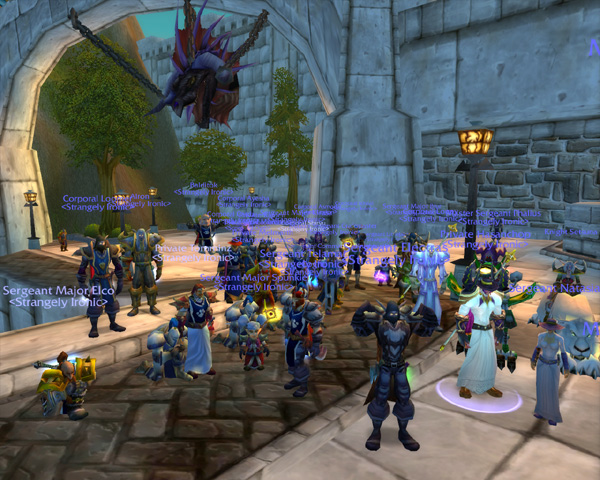 What's that? 40M? When Onyxia was hard? Awesome!
Score: 0
A dose of reality
Posted by Corgi on Sunday, August 26, 2007 (09:44:17) (1049 reads)
SI has been extremely blessed to still retain some of its original core roster of players from when we begun. Some of those players have been integral to the success and longetivity of the guild as a whole.

Today however we mark the passing of Balditik, who has passed on following the effects of cancer treatment. We offer our condolences to Baldi's family and his friends; a player and person of his type has been missed in the months he has been sick, and will be missed now that he has gone.



Goodbye and RIP, Balditik
Score: 0
Hooray! Recruitment!
Posted by Corgi on Tuesday, October 03, 2006 (13:13:21) (1151 reads)
We are currently looking out for a

Priest

and a

Druid

to join the team as we begin the push deeper into Naxxramas. You should be good at your class, and not have a loot whorish nature.

Our Recruitment forum details the application requirements, so head there.
comments? |
Score: 0
Recruiting 1x Warrior
Posted by Corgi on Tuesday, September 12, 2006 (06:54:28) (1177 reads)
SI is currently on the lookout for a warrior who loves the sword and board. You must be Australian, of at least 18 years of age, and able to raid Monday/Wednesday/Thursday evenings and Sunday afternoon.

We do not expect that you are laden with T2 epics, but have the skill to match the gear you have earnt to date.


To assist you, we have prepared the following question:

Q: A doomguard is currently beating on a healer. Do you?
A1: Throw on your two hander and try and beat the rogues on the epeen meters
A2: Continue dpsing the MA target and abuse the healer for not fading
A3: Leave your sword and board on and taunt the doomguard
A4: Fake a disconnect to save on durability


Please include your answer in your application @ our Recruitment Forum


Update:

We thought we'd post some of the good responses:

-

I'd let the healer die, then shift to bear and hump the corpse!


-

A5. Continue DPSing MA target, and yell on vent for a banish on the doomguard. To maximize raid dps and healing, while the doomguard is crowd controlled. Then after everything is down, attack the freshly unbanished doomguard, kill, and say thanks to the warlock who was paying attention.


-

A5: Bandage the healer!
comments? |
Score: 0
SI -v- SH: PvP
Posted by Corgi on Thursday, August 10, 2006 (20:45:35) (887 reads)
When we made Strangely Hordish, way down the track we wanted to achieve two things - run Molten Core, and PvP against each other. Late tonight, SI went down bravely 2-3 to the SH juggernaut.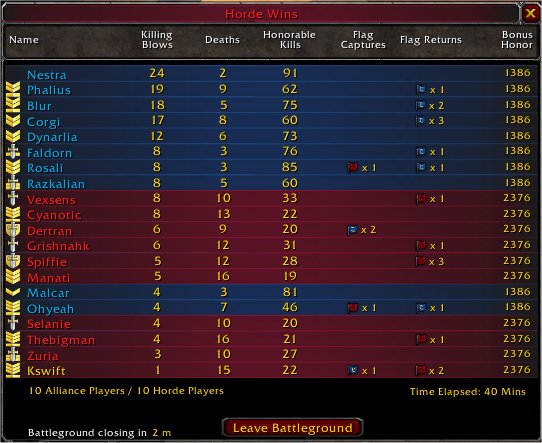 Relevant end of game chatter: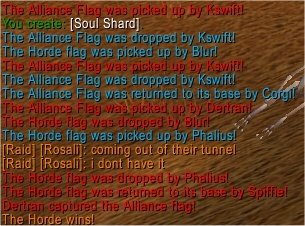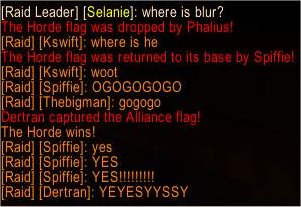 comments? |
Score: 0
Survey
What class was the first character you created in WoW?


User Info
Welcome
Anonymous
---
---
Membership:
Latest:
KentuckyRose
New Today:
0
New Yesterday:
0
Overall:
92
---
People Online:
Members:
0
Visitors:
2
Total:
2
---
Who Is Where:
Visitors:
01:
News
02:
News
---
Staff Online:
No staff members are online!